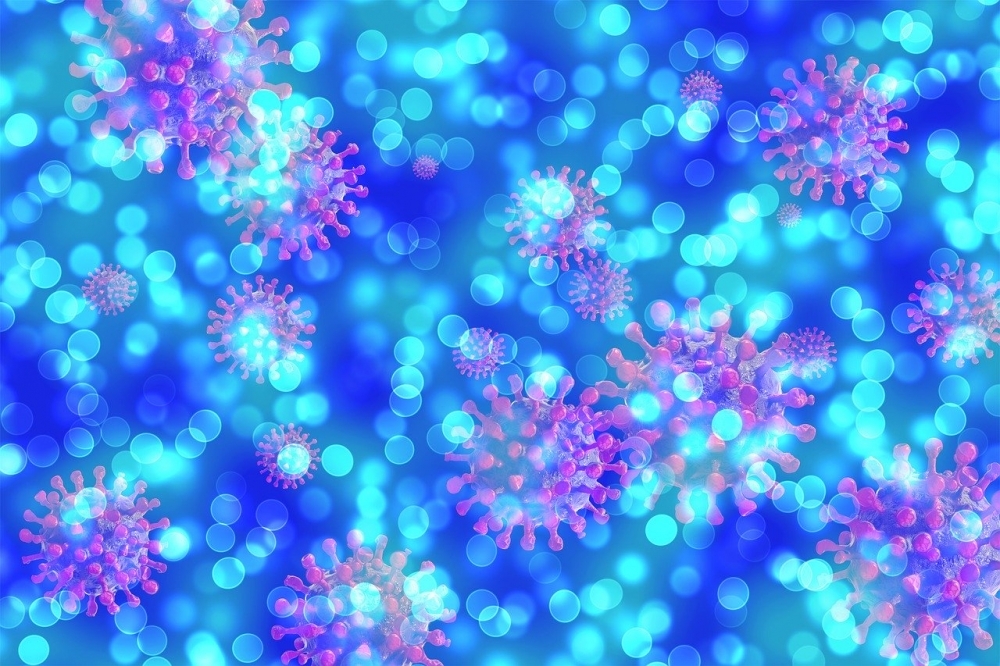 Scientists affiliated with a research center supported by FAPESP set out to understand the strategies used by immune cells to combat the most severe phase of the disease (image: Pixabay)
Published on 03/23/2021
By Maria Fernanda Ziegler  |  Agência FAPESP – A project conducted by the Center for Research on Inflammatory Diseases (CRID) in Brazil is investigating how human defense cells respond to infection by the novel coronavirus SARS-CoV-2. The researchers' aim is to propose a more suitable treatment for severe cases of COVID-19.
Patients with the severe form of the disease develop an intense inflammatory process in several organs. This second stage of the disease, which begins after the virus has replicated in the infected person's cells, is still poorly understood by scientists.
"In the most severe cases of COVID-19, an intense inflammatory process can be triggered in response to infection by SARS-CoV-2. This eventually damages the patient's tissues and organs, worsening their clinical condition. The patient may experience respiratory discomfort, kidney failure or heart problems. Such patients need intensive care, and a large proportion die," said Dario Simões Zamboni, a researcher affiliated with CRID and the principal investigator of the study, which is supported by FAPESP.
CRID is one of the Research, Innovation and Dissemination Centers (RIDCs) funded by FAPESP and is hosted by the University of São Paulo's Ribeirão Preto Medical School (FMRP-USP).
The intense inflammatory process mentioned by Zamboni is sometimes referred to as a "cytokine storm", an overreaction of the immune system that can seriously harm or even kill the patient. A balance between pro- and anti-inflammatory cytokines is necessary to maintain health.
Immune cells normally neutralize an invading pathogen locally, but if for some reason the defense system goes into overdrive, it produces an excessive amount of pro-inflammatory cytokines that make the patient's condition even worse.
Discovering inflammation triggers
CRID researchers plan to perform laboratory tests using cultured cells to search for inflammation triggers similar to those involved in highly inflammatory diseases such as Zika, chikungunya and Mayaro fever.
"We have experience in investigating the inflammatory mechanism for diseases," Zamboni said. "In the case of COVID-19, our hypothesis is that the immune system is activated by the inflammasome, a defense mechanism our group has studied extensively."
Zamboni is the principal investigator for another research project, also supported by FAPESP, that is investigating the role of inflammasomes in diseases caused by intracellular pathogens.
An inflammasome is a multiprotein intracellular complex involved in autoimmune and neurodegenerative diseases, some cancers, and many infectious diseases. This cellular machinery produces pro-inflammatory molecules that alert the immune system to the need to send more defense cells to the infection site.
Last year, the CRID research group led by Zamboni discovered that in patients infected by Mayaro virus, the inflammasome is triggered by activation of the protein NLRP3, leading to an increase in the production of interleukin-1 beta (IL-1β), a pro-inflammatory cytokine that plays a key role in immune system signaling.
"We do not yet know how this very strong inflammation occurs in some patients infected by SARS-CoV-2," Zamboni said. "There is suspicion and some indications that the inflammasome participates in this inflammatory process, so our strategy will be to monitor the immune response to the virus in experiments using cultured cells and samples from COVID-19 patients."
According to Zamboni, the signs of inflammasome activation in COVID-19 include a high level of IL-1β production in severe cases of the disease. "Some studies have also shown high blood levels of the enzyme lactate dehydrogenase [LDH] in patients with the disease. LDH is normally present inside cells and not in blood serum. Its presence in the patient's blood suggests pyroptosis, a highly inflammatory form of cell death that occurs when the inflammasome is activated," he said.
Unlike apoptosis, an orderly and silent physiological process of cell death, pyroptosis sets alarm bells ringing to warn the immune system that something is wrong. This kind of inflammatory cell death is orchestrated by the inflammasome, although other kinds may occur independently of the inflammasome.
Gout medication trial
As part of the same project, the researchers will explore the possibility of using colchicine to treat COVID-19 by conducting a clinical trial with 60 patients at the teaching hospital run by FMRP-USP (Hospital das Clínicas). Colchicine is an oral drug used to treat gout and other inflammatory diseases. It inhibits several inflammation-associated processes, including inflammasome activation. Half of the patients in the double-blind randomized trial will be given colchicine to try to understand the drug's effects on COVID-19.
Colchicine inhibits inflammasome activation in gout patients. "COVID-19 is a novel disease, and we do not yet understand exactly how the inflammatory phase is triggered," Zamboni said. "Our aim is to explore the process and evaluate possible treatments for severe COVID-19."
 
Source: https://agencia.fapesp.br/33356